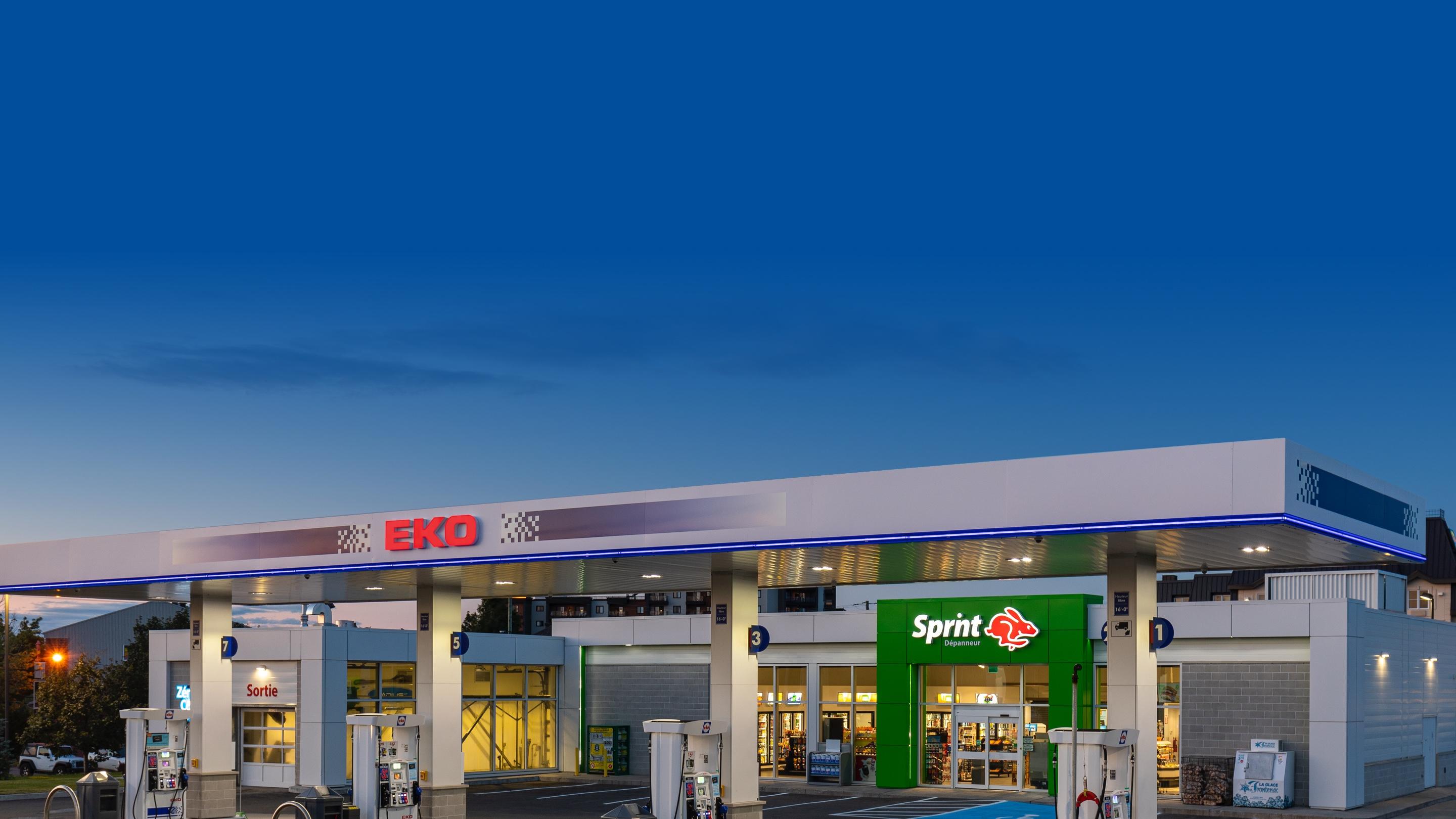 Our senior management team
Groupe F. Dufresne draws on the talent and dedication of nearly 800 employees at its various subsidiaries. It owes its position as a solid, innovative, and diversified company to its strong team of experienced managers.
Pierre Dufresne

President

Pierre Dufresne joined the company in 1968 as a heating oil truck driver. Today, as president and CEO, he is constantly seeking out new opportunities and has extensive industry expertise. Under his leadership, the family business has grown from a small heating oil distributor to a large, 800-employee company. The Milliplein loyalty program is one of his biggest achievements. It launched in 1997 and now has over 200,000 members.

Pierre Dufresne sat on the board of Quebec's association for energy distributors (ADEQ, formerly AQUIP) for a many years and also served as chair. He has been involved with the Society of Saint Vincent de Paul in Quebec City for many years.

Jacques Dufresne

Vice-President

Jacques Dufresne joined the company in 1968 as a heating oil truck driver. For over 35 years, he and his team have been committed to providing thousands of customers with outstanding and reliable heating oil and diesel delivery and home heating services, 24 hours a day. Throughout his career, he has helped acquire petroleum product distributors to ensure a bright and sustainable future for Groupe F. Dufresne.

As vice-president, he brings solid industry experience to the senior management team, including in environmental management and petroleum product transportation logistics.

Jacques Dufresne is personally involved in many charitable causes.

Jérôme Dufresne

Senior Director, Corporate Networks

Jérôme Dufresne joined the family business in 2000, after majoring in business administration with a specialization in operations and production and inventory management at HEC Montreal. He has 20 years of experience in the petroleum industry. Before taking on the role of senior director of corporate networks in 2015, Jérôme Dufresne held various positions within the group, including regional manager of the EKO affiliate network, director of corporate operations, and senior director of Pétroles Cadeko.

He is deeply involved in the industry and for a number of years has been a member of the Convenience Industry Council of Canada (CICC) steering committee and the ADEQ economic affairs committee. In 2017, Jérôme Dufresne served as the ADEQ organizing committee's conference chair.

Pierre-Olivier Dufresne

Senior Director, IT and Project Office

Pierre-Olivier Dufresne has nearly 15 years of experience in the family business and was promoted to senior director of information technology in 2015. He holds a bachelor's degree in administration and organizational information systems from Laval University. Among many other projects, he was tasked with overseeing a complete overhaul of the company's IT systems and business processes.

He sits on the ADEQ board of directors and has also served as honorary president of the Dare to Be Red cocktail fundraiser for the La Symboise youth centre in Cap-Rouge.

Francis Dufresne, MBA

Senior Director, Legal Affairs and Restaurants Topla!

Francis Dufresne holds a bachelor's degree in law and a master's degree in business administration (MBA) from Laval University. He has over 10 years of experience in the service station and convenience store industry. He is trained as a lawyer and started his career at Lavery de Billy, before joining the family business in 2011 as business development coordinator. He subsequently held the title of director of legal affairs and shortly thereafter, in 2017, was promoted to senior director of legal affairs. He is involved in many of the organization's development projects and acquisitions.

He is actively involved in the community, including as honorary president for the Adaptavie gourmet buffet and the "Le Petit Prince" benefit for Quebec City's social pediatric centre.

Richard Labadie

Senior Director, Development and Affiliated Networks

Richard Labadie joined the company in 1985 and held a range of positions before being named senior director of development and affiliate networks in 2008. As part of his role, he is constantly on the lookout for new opportunities. His key contributions to the group include modifying operations from "franchise" to "corporate" convenience stores and developing over 30 corporate convenience stores and 100 new affiliated retailers.

Before joining the organization, he was general manager of Carrefour Beauport and Galeries Saint-Laurent. He is also a founding member of the Neufchâtel Optimist Club, a community organization dedicated to inspiring youth to be the best they can be.

Jean-Claude Gadras, CPA, CA

Senior Director, Finance and Administration

Jean-Claude has been a chartered professional accountant since 1989. He started his career as an external auditor in a public accounting firm before joining Groupe F. Dufresne in 1995.

Over his 25 years with the company, he has worked on numerous projects that have sharpened his skills in business acquisition, financing, and management.

Promoted to senior director of finance and administration in 2008, he has since headed up the accounting, credit, and human resources departments.

André Berthiaume, Eng.

Senior Director, Logistics, Construction, Environment

André Berthiaume holds a bachelor's degree in construction engineering from École de technologie supérieure (ÉTS) and has more than 20 years of experience in the petroleum industry. He joined our team as senior director of logistics, construction, and environment in 2019.

Before making the move to Groupe F. Dufresne, André Berthiaume was a partner at Groupe SM Tardif for over 8 years. He held various leadership positions before serving as vice-president from 2014 to 2019.
Join our team!
For more information on job opportunities at Groupe F. Dufresne or in one of our divisions.
Click here
Groupe F. Dufresne
Groupe F. Dufresne was founded in Quebec City in 1950. Today, it's a third-generation family business that employs nearly 800 people. It includes companies under multiple brands active in convenience store operations, retail fuel sales, restaurant and food services, home comfort, and transportation logistics.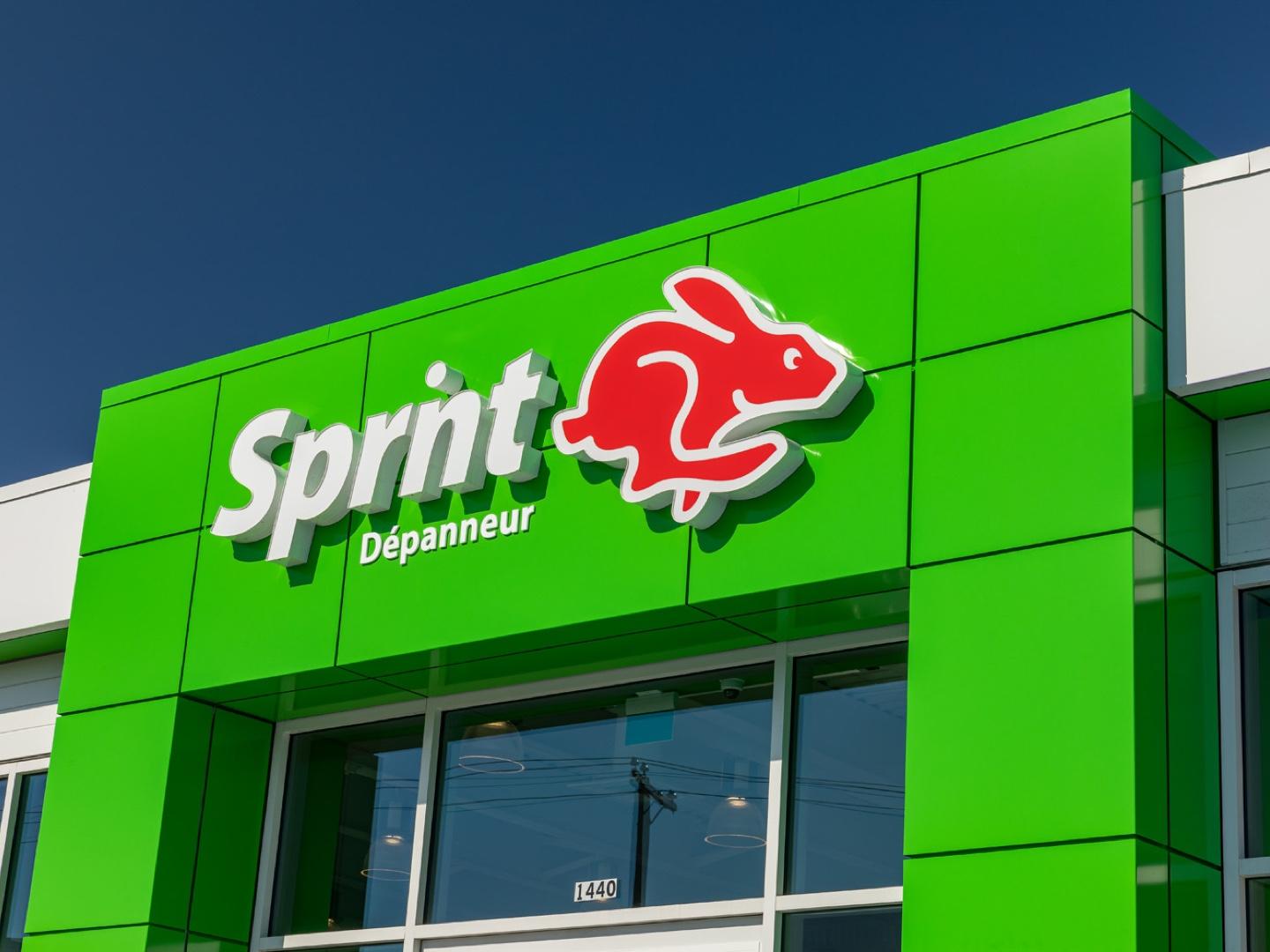 Mission
To offer every customer a stand-out experience with superior customer service. We strive for excellence in diverse and highly competitive sectors.
We are driven to innovate and have always had an entrepreneurial mindset. We are a pioneering organization, both in terms of service quality and optimized resource management.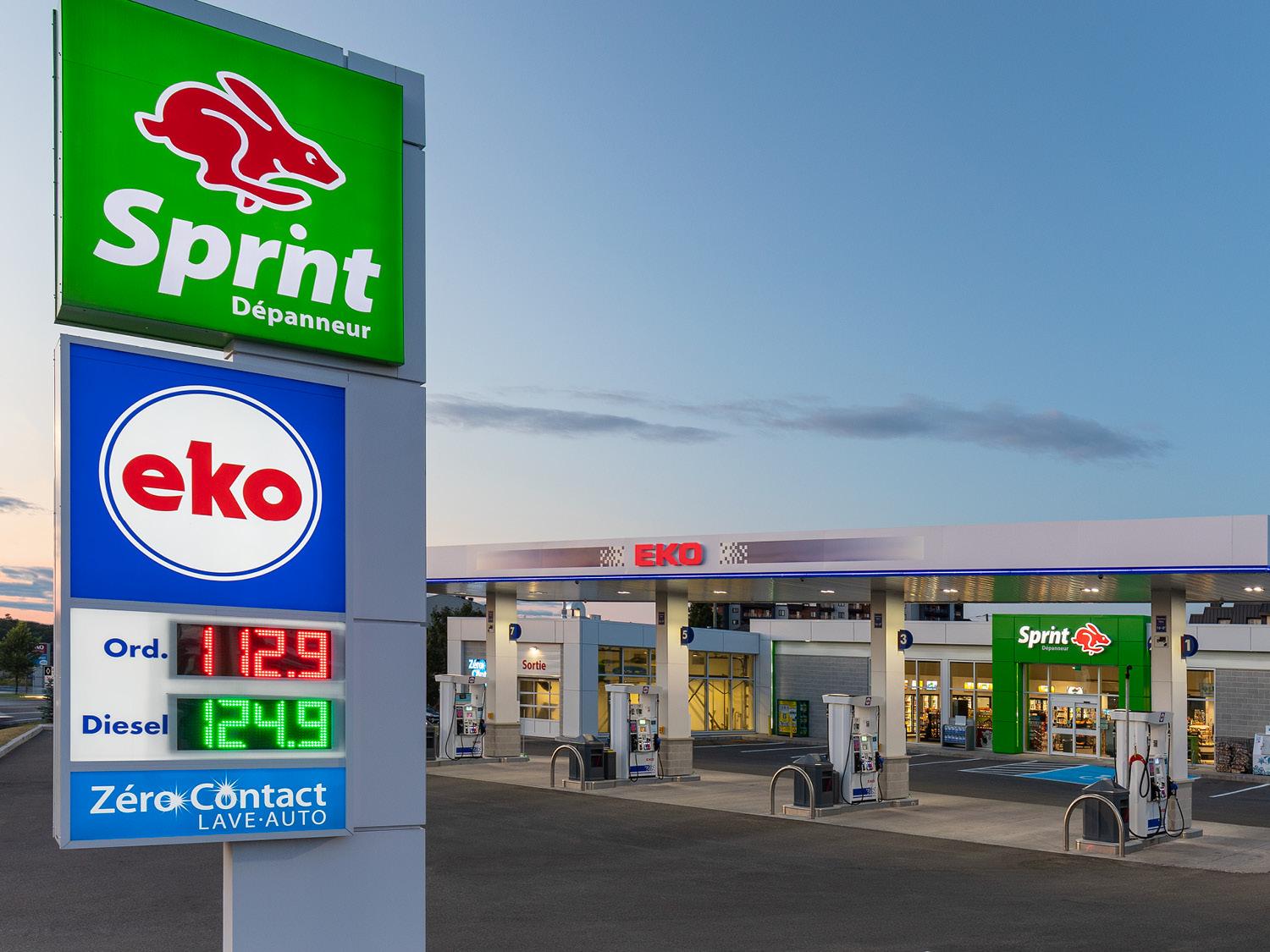 Our Story
In 1950, the Dufresne family—Fernand, Carmen, and their five children Pierre, Jacques, Louise, Lina, and Josée—moved to Rue des Frênes in Quebec City's Limoilou district. With a fledgling fuel oil business run right out of the basement, theirs was no ordinary house. Over the years, the company has prospered and become a true family affair.
1950
The company is founded by Fernand Dufresne. It starts distributing heating oil with a small tanker truck in Quebec City's Lower Town.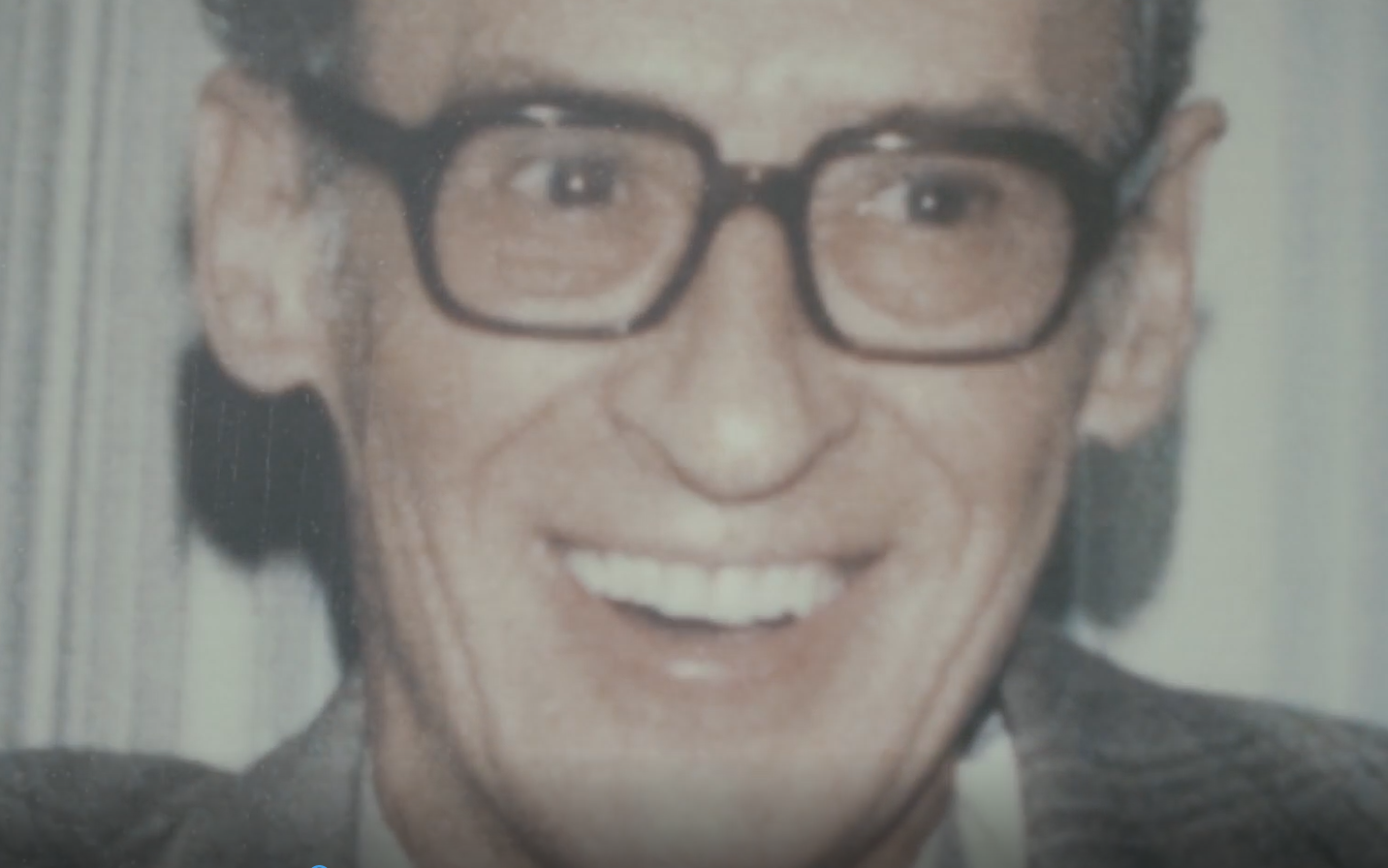 1958
Automatic heating oil delivery service is introduced.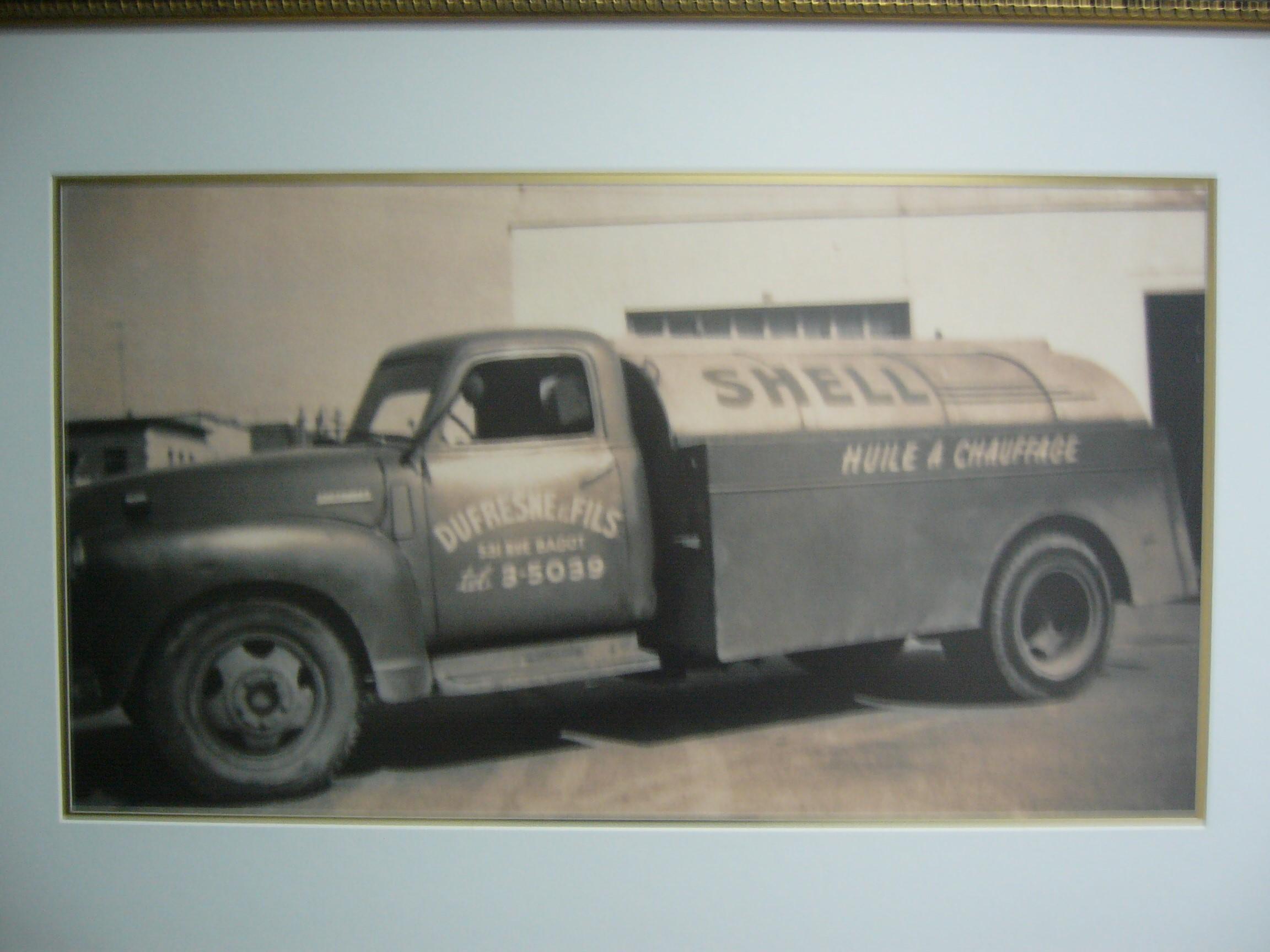 1960
The distribution area is expanded as new residential developments pop up in Sainte-Foy, Charlesbourg, and Beauport.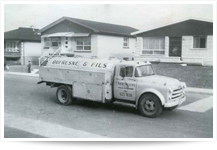 1968
Ferdinand's two sons, Pierre and Jacques Dufresne, join the company.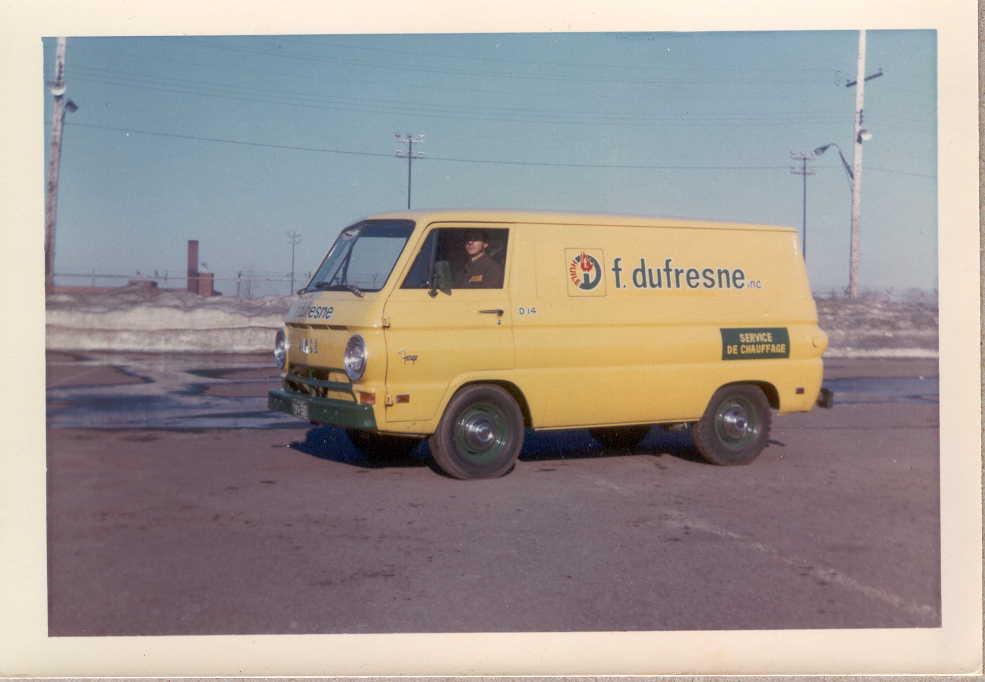 1973
A maintenance and installation service for oil heating systems is created and the company builds a head office in Quebec City.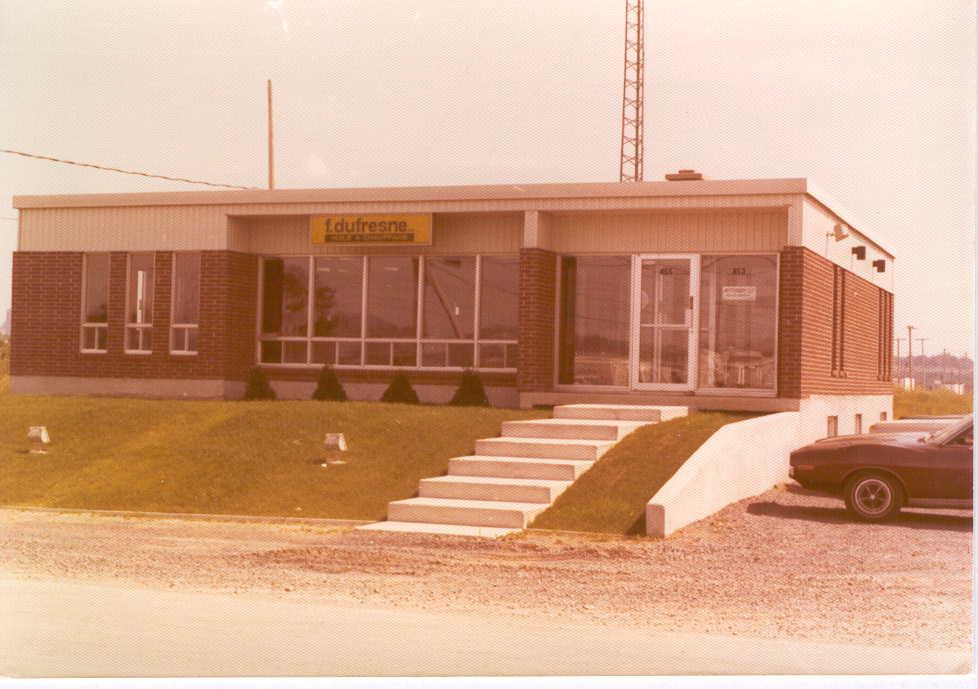 1978
The first EKO service station opens its doors in Loretteville, a suburb of Quebec City.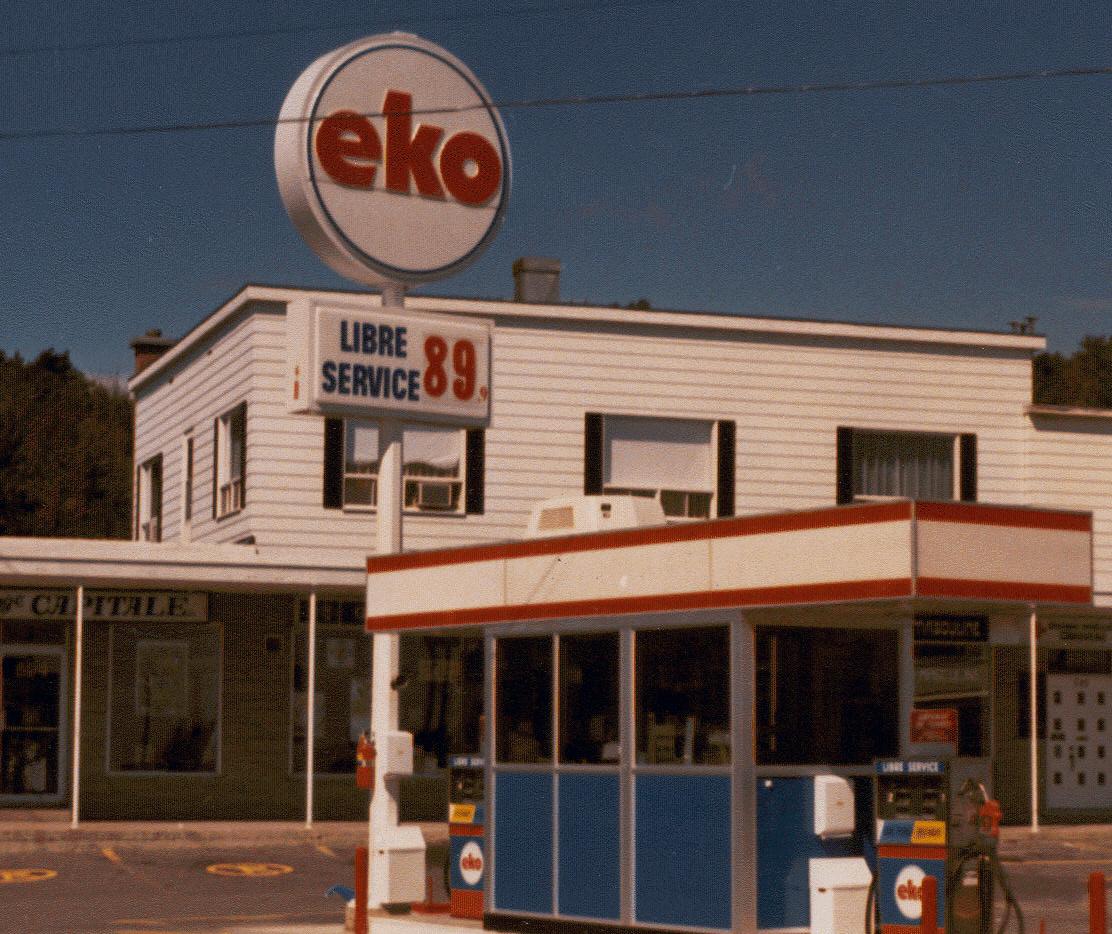 1981
The network now has ten service stations in the Quebec City area.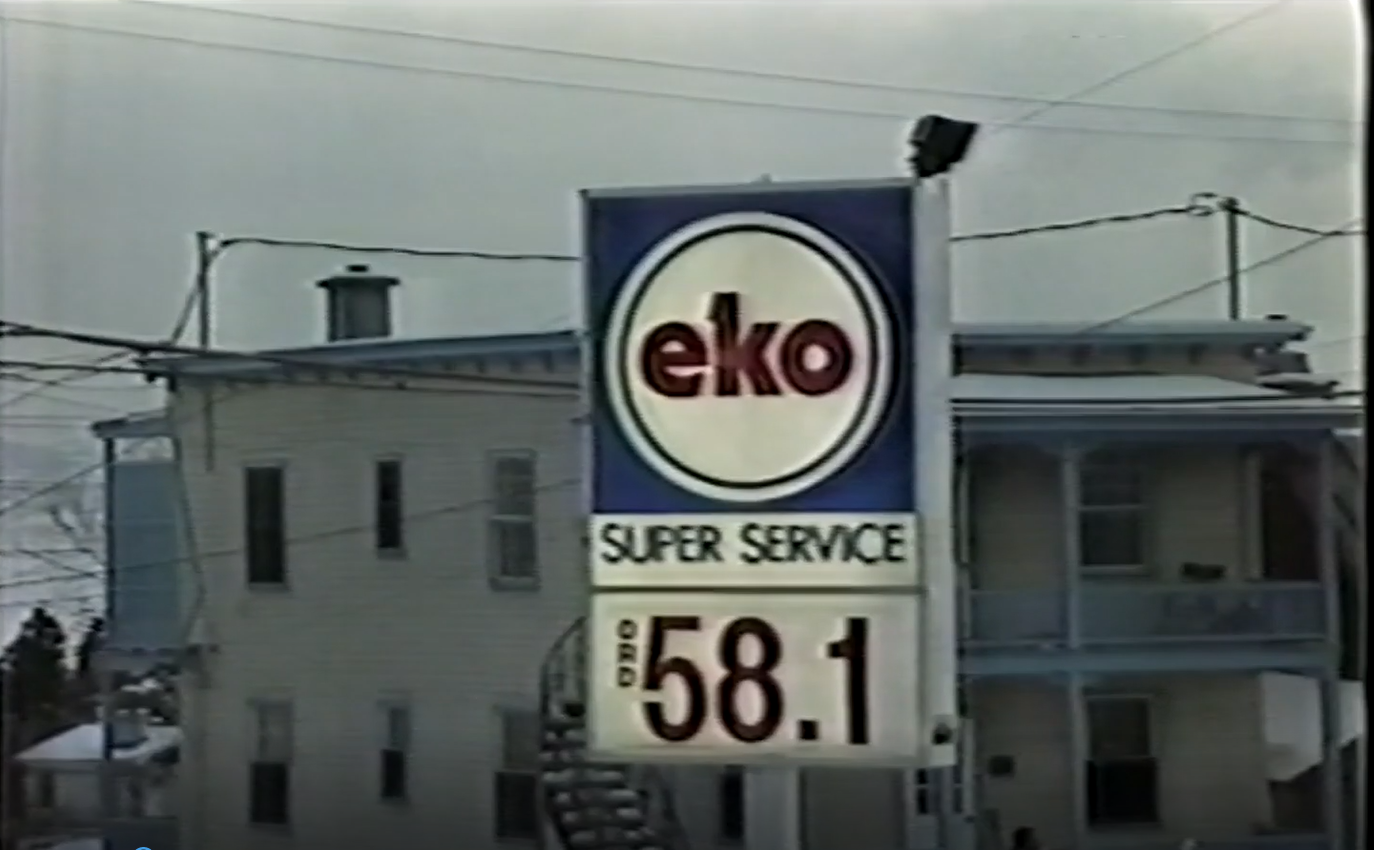 1983
The company acquires Gulf Canada's heating oil clientele for Quebec City's north and south shores, doubling sales.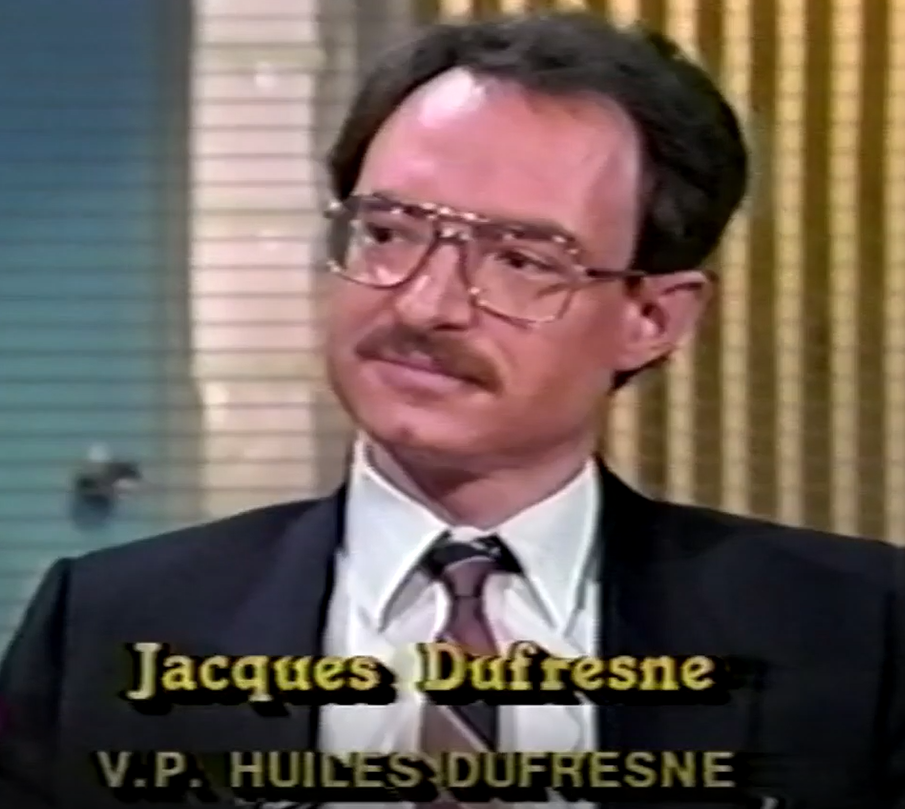 1995
The company partners up with a national oil company to acquire 40 services stations in the Saguenay, Lac Saint-Jean, and North Shore regions.
1997
The MILLIPLEIN loyalty program is launched.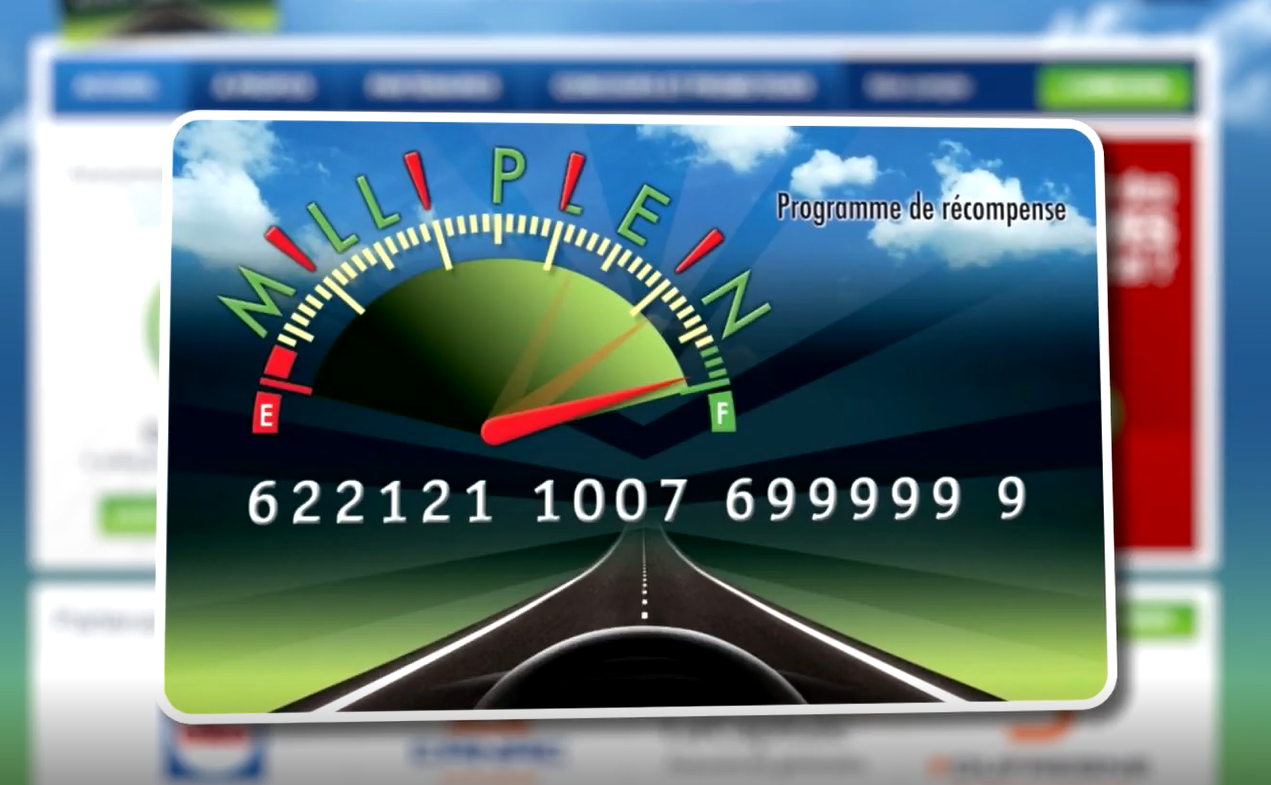 1999
Over 100,000 members have joined the MILLIPLEIN program. Groupe F. Dufresne wins the Vision award in the Visionary Company of the Year category.
2000
A large-scale renovation program is launched for corporate service stations.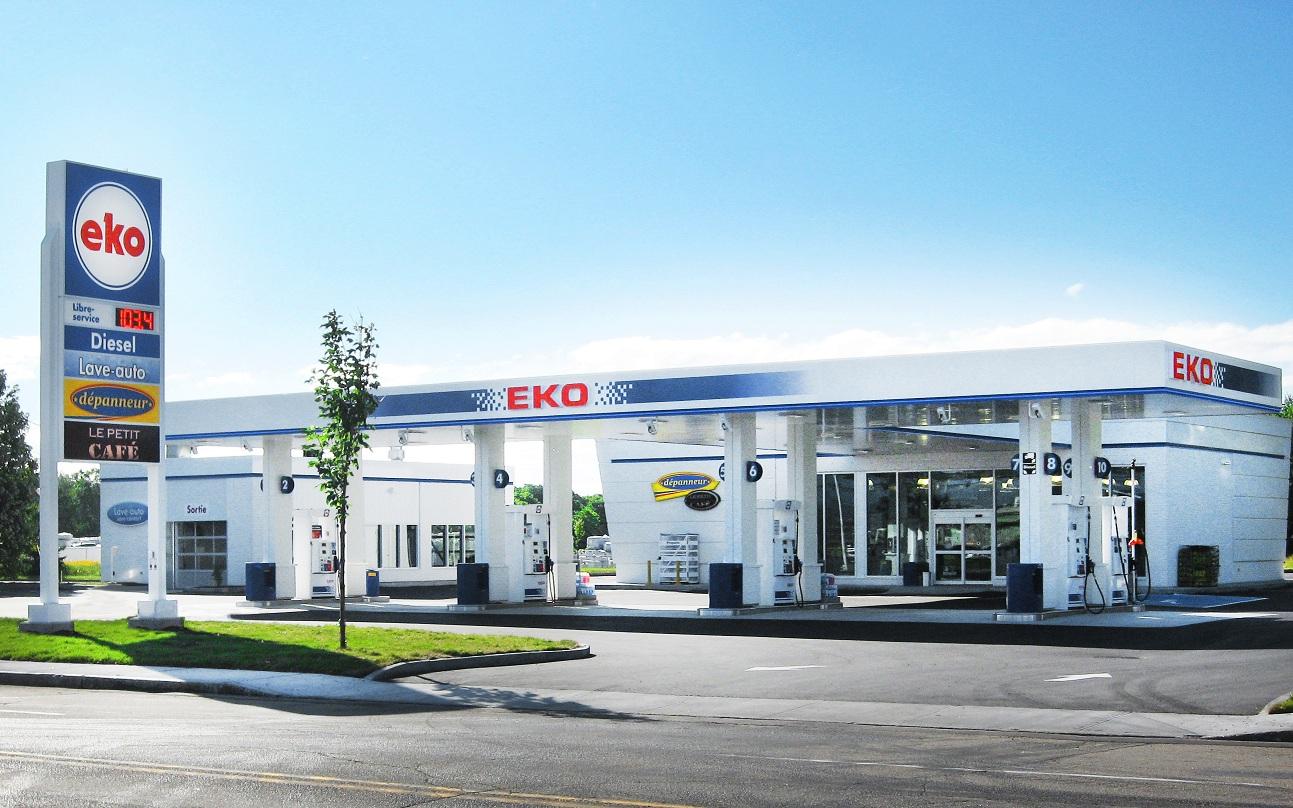 2005
The head office doubles in size to accommodate additional staff.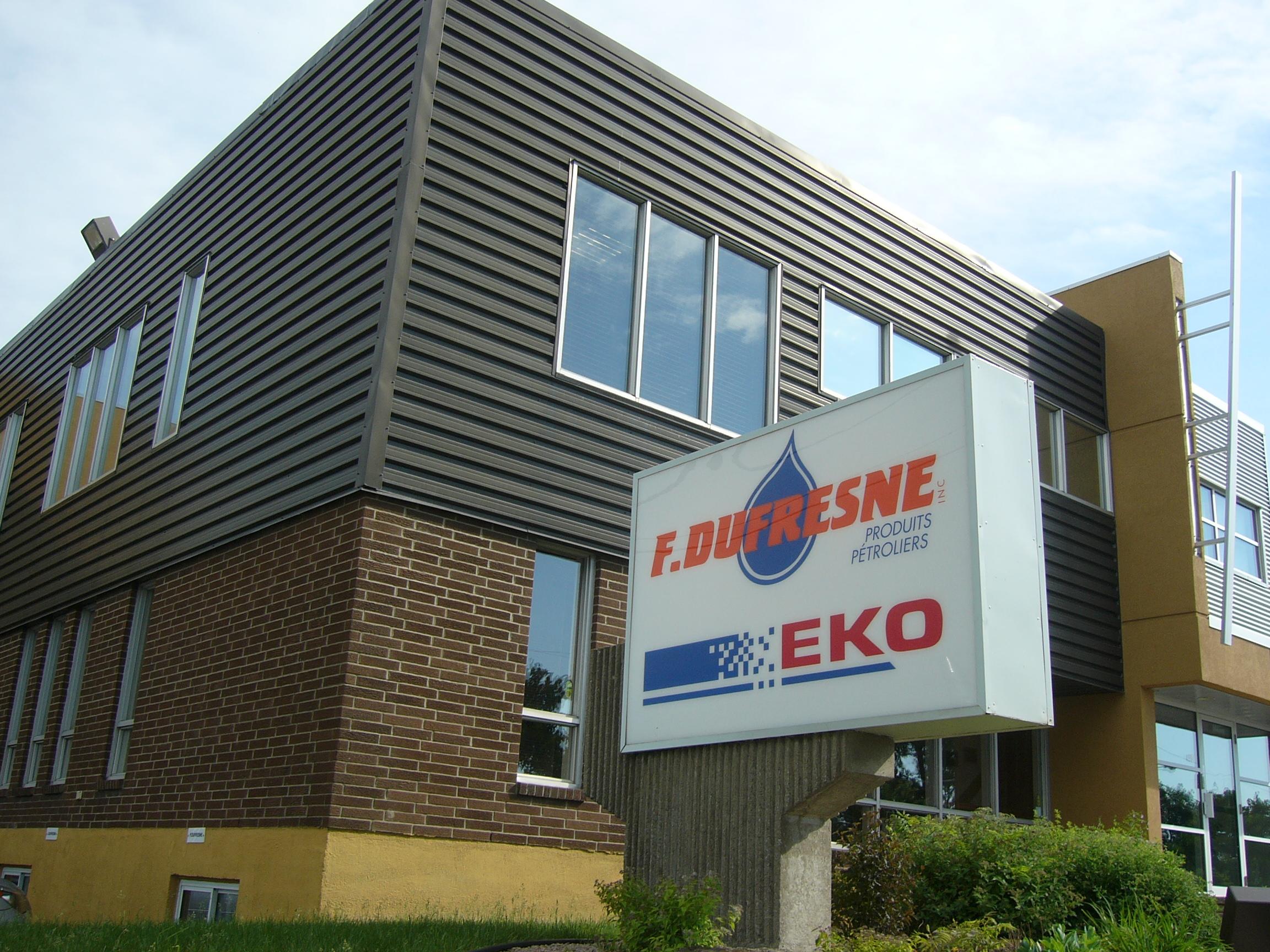 2009
A business partnership with a national oil company results in the acquisition of 25 service stations across the Gaspé Peninsula.
2009
The company acquires a fuel distribution network of 105 service stations across the province, operating under the Sonerco and Axco banners.
2014
Groupe F. Dufresne enters the fast food business with the Topla! chain of restaurants! It now has eight corporate restaurants and a central kitchen that supplies Topla! sauces to grocery stores across Quebec.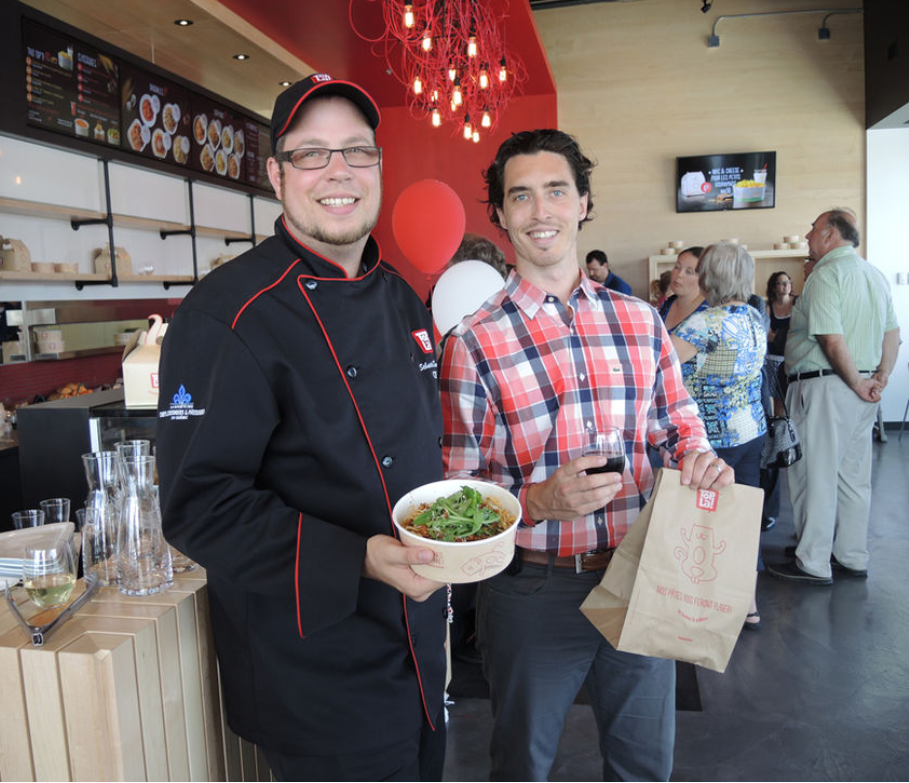 2016
The company acquires fuel oil and commercial diesel customers from a family business in Quebec City.
2017
Pierre and Jacques Dufresne celebrate 50 years with the company!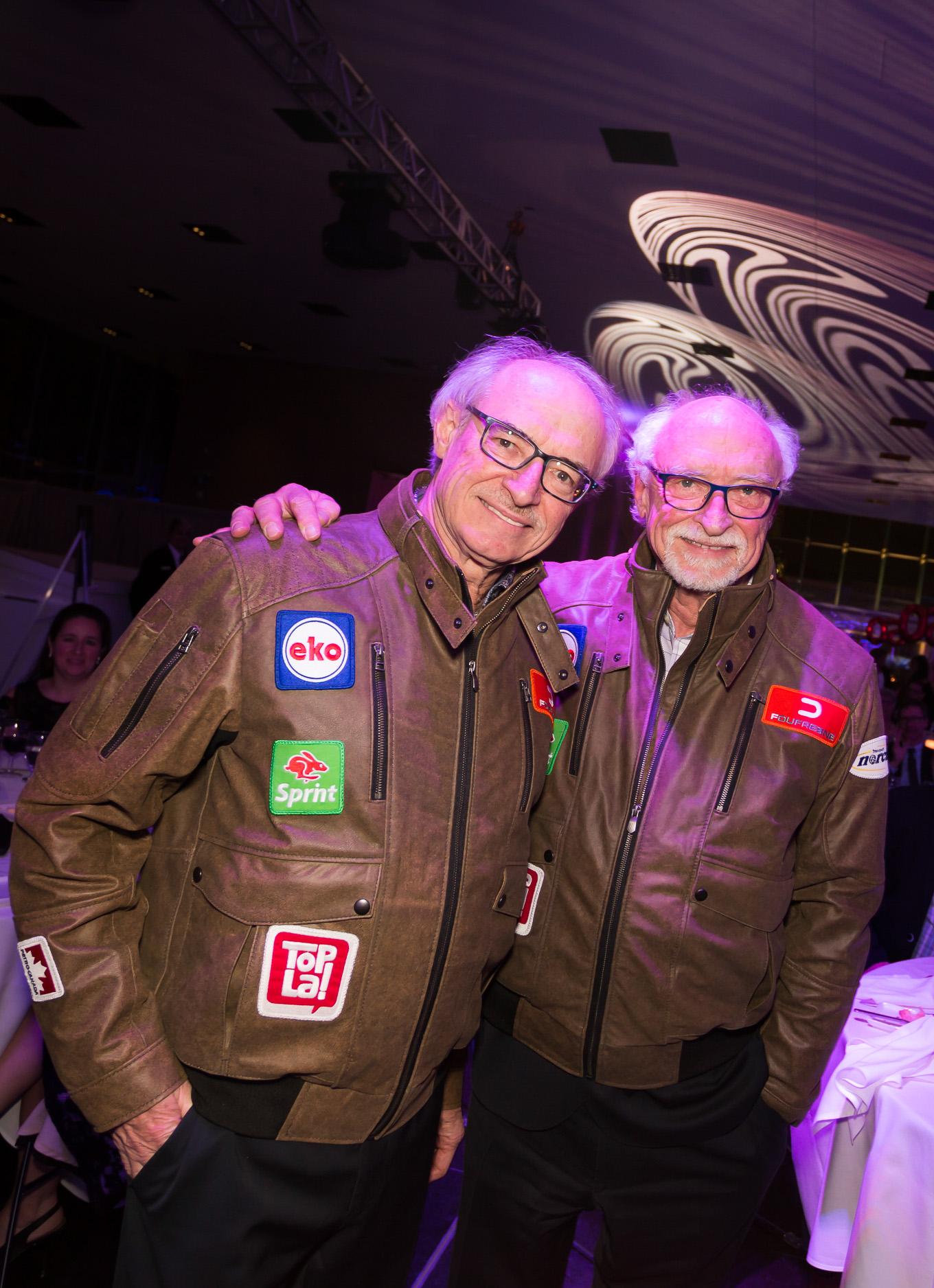 2017
Launch of the Sprint brand for Groupe F. Dufresne corporate convenience stores. Over $3 million is invested to convert and renovate the group's corporate EKO stores.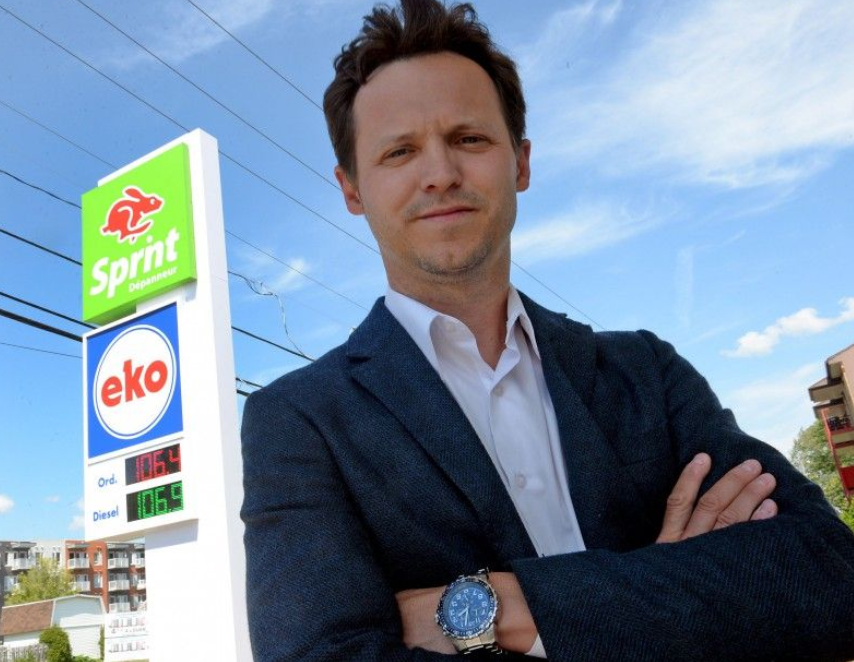 2019
The third generation of Dufresnes—Jérôme, Pierre-Olivier and Francis—takes the reins!
2020
Groupe F. Dufresne partners with Suncor to expand its network in Quebec and New Brunswick under the Petro-Canada brand. The transaction positions the Quebec City company as the largest Petro-Canada retailer and operator in the country, with 180 service stations. This brings the total number of Groupe F. Dufresne retail locations to 283.